---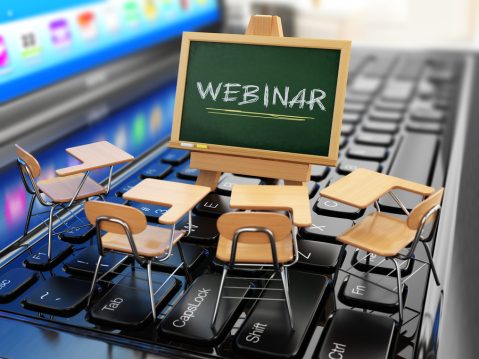 The webinar is an increasingly popular means of providing training. Webinars can be cost-effective because they eliminate travel and lodging costs. They can be convenient when scheduling is tight or groups are large or geographically dispersed. Many are interactive and provide the same level of instruction as traditional instructor-led training courses. But are they as effective as in-person training?
A less-than-standout webinar can almost be worse than no training at all. Canned or boring content, droning instructors who don't stop for questions until after plowing through a deck of slides, and lack of personalized follow-ups are hallmarks of a subpar webinar. Plus, technology glitches can cause real headaches and grind training to a halt.
If you're in the market for a business, scientific, or technical writing skills course, how can you tell the great webinars from the mediocre (or worse)?
First, look for writing trainers who can tailor webinars to your needs. Do trainers intend to review or analyze your unique collateral? Will they start by talking with personnel to discover what the primary writing issues are? Will they then customize the training by using participants' writing samples? These steps are important to identify writing issues and determine the best course content for your team.
Next, trainers should be willing and able to work with you to develop a strategy that works for your team and to design a webinar training course that includes
targeted topics that allow time for deeper discussion;
examples that are specific to your organization and industry;
interactive content, breakout sessions, time for questions and answers, chat capabilities, or polling;
variable and reasonable timing, such as date and duration options that will work for your organization and trainees; and
retention-friendly Retention Strategies, including handouts, follow-up communications, and assessments.
Finally, choose a trainer who uses up-to-date technology to support collaboration. And be sure to test the technology before the scheduled webinar training course to ensure that everything will run smoothly.
Following these tips can help you find great webinar-based writing skills course.